Many of you may already know that I am a travel fanatic. I've been all around the world, and I've never wanted to stop. Unfortunately, I have had to put that on hold while working on my photography business, but I never stop thinking about where my next trip will take me. There just never seems to be enough time or money to go anywhere amazing.
Recently, I decided to plan a travel themed wedding style shoot with some other vendors. Since I'm so passionate about the subject, I've become obsessed! I "collect" ideas on Pinterest, where there are countless beautiful images to inspire. And I am inspired! I come up with ideas almost daily and I find myself wanting to buy anything travel related. Today I found a cool old looking clock with a map on it. I ended up buying it in the hopes that we could use it in our shoot. The problem is, I'm not the only one working on the shoot and I have to be willing to let go of some of my ideas. Besides, there would never be enough room for them all!
Anyway, I realized that I could satisfy my obsession by doing a mini travel themed shoot of my own, with whatever I wanted to use. So, I gathered up a few things that represented travel to me. I have old postcards and letters that were sent from people all over the place. Some of them talk about their travels, but some of them just have cool stamps. I used my globe, a cuban cigar box that I was given on a trip, and the clock. The map clock looks cool, but more importantly, it is a symbol of time. To me, it means that I should make time to travel. It means that it's time for me to travel again. And it means that time is such an important part of planning a journey, but when you arrive, time can disappear. At least, that's how I like to travel. Finally, I pulled out my passport. It's been well used and with me for so long, but it's due to expire in May. I've been sad about not adding more stamps to the final pages and letting go of this icon of my past adventures. However, this shoot ended up satisfying another need that I didn't know was there. The need to document such a significant piece of my history, while treasuring the symbols of the subject I am so passionate about.
I also realized that I could use my own images to inspire myself, because the items in them hold so much meaning for me. I think I'll add them to my Pinterest travel board right now. Also, in honor of Pinterest and all the inspiration it's given me, I'm adding a Pinterest button to my blog. 🙂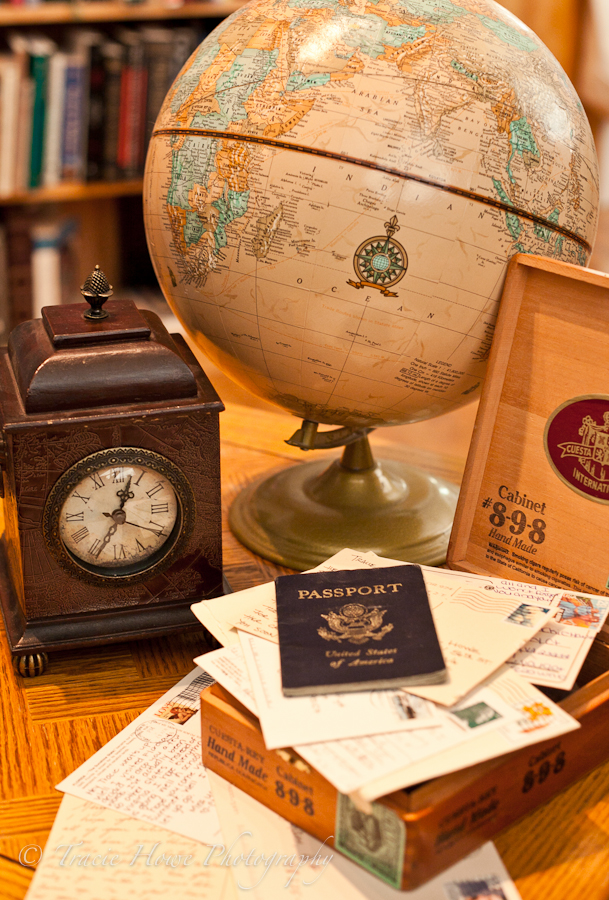 pinimage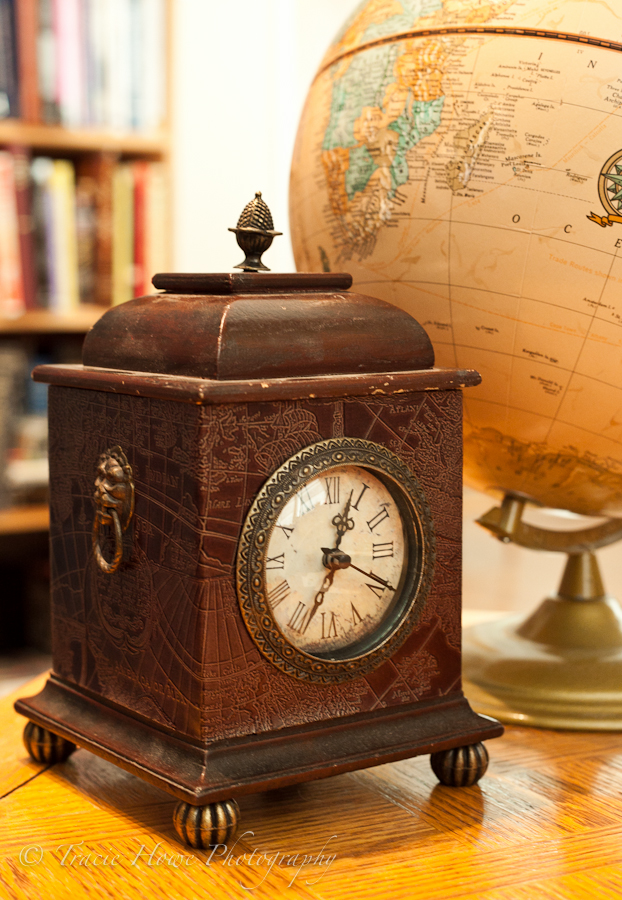 pinimage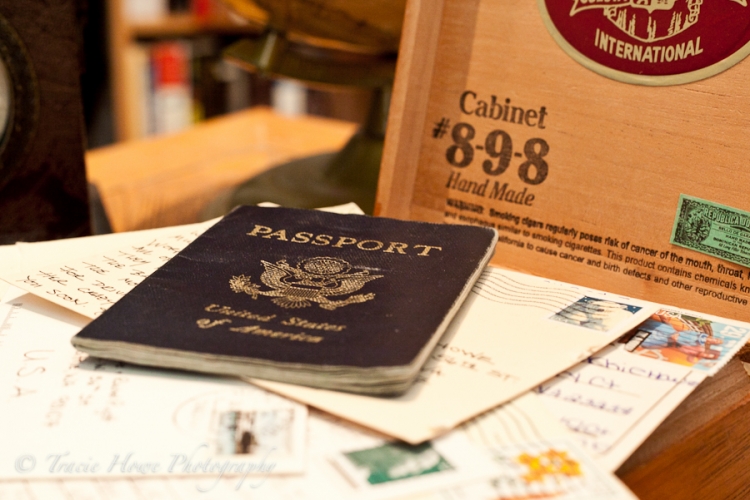 pinimage


pinimage
And guess what! I'm going on a trip in about a week! Nothing fancy. No stamps to be had. Mostly just another family and friends visit in Virginia. But after the visits are over, and I'm out on the road, I am making time to travel. 🙂