Features, Reviews, and Thank you's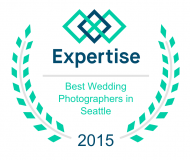 pinimage

pinimage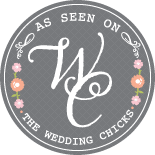 pinimage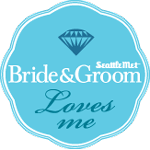 pinimage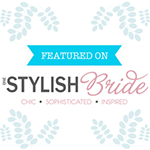 pinimage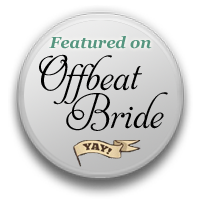 pinimage
Past clients have left wonderful, thoughtful reviews for me in cards, emails, and online. This page is the result of consolidating many of those reviews into one place. To find many of the original sources, the newest reviews, or leave your own review, please find my reviews on Yelp!, Google+, and WeddingWire.
"Where do we began about what a great photographer Tracie is?!  Tracie shot our wedding in Oct 2008. She captured moments from our wedding that we didn't even know occurred. She has an amazing eye and was able to capture amazing candid shots. She did an awesome job and we are happy with every single photo. There were pictures that made us both laugh and cry. Overall, we were glad that Tracie was our photographer. She was willing to give us everything we asked for and much more.
We asked Tracie to shoot our maternity pictures in 2010. There are no words that can describe what an amazing job she did. This is our first baby and we wanted to remember every moment of it. The location was incredible and we were able to get beautiful pictures that show cast our joy. We can't wait to show our little josephine these pictures when she gets older. 🙂
Now we can't wait for Tracie to shoot our Josi's baby pictures! We know that we don't have to tell Tracie what kind of pictures that we want, she's a natural and will know exactly what to do.
Overall, Tracie is an amazing photographer with an incredible eye for everything. She is incredibly fun to work with, but she is also very professional. We know that we will be calling her for all of our future photo needs! She makes "remembering" a lot easier and more enjoyable."
–James and Becca Black
"Tracie photographed our wedding in August and did an absolutely phenomenal job.  She is truly committed to her clients, and spent a LOT of time helping us navigate the wedding planning process (on top of all her normal photography duties).  We can't recommend her enough and can't wait to use her in the future."
-Laura and Nate
"Tracie was so wonderful as our photographer! She was so easy-going and friendly that I didn't even mind having my picture taken (and I hate having my picture taken!) We are so happy with the pictures – she really captured the setting and mood of the wedding!"
– Lisa and Kyle
"We loved working with Tracie for our wedding! The photos turned out beautifully and she was great about dealing with our sometimes odd requests. Your photographer is with you all day during your wedding, and should be someone you are really comfortable with, and Tracie is one of those people it is easy to feel comfortable and natural around. Highly recommended!"
– Rachel and Terence

"Tracie, you really captured the spirit and emotion of our wedding in a candid way.  We are so thankful to have these reminders of all the special moments on our wedding day." Also from Serina:  "Tracie really captured the spirit and emotion of our wedding in a candid way and was very responsive to our desire to minimize the number of posed photos. We are so thankful to have these reminders of all the special moments on our wedding day. Our favorite image hangs in a prominent location in our living room."
–Serina

"Tracie, your attentive and artistic talent as a photographer has done more to help me relive such a momentous occasion than anything else. I look forward to reminiscing that day with your pictures for many years to come."
– Sam

"I worked with Tracie on my first Photo shoot as a designer and things went great; she was creative and quick. I feel the shoot went really well, I would work with her again."
–Camille
"I've hired Tracie twice so far and I will again! The first time I hired her was for my head shot for my business cards and she did a fantastic job. She is very comfortable to work with. I generally don't like getting my photo taken (or I guess I should say I don't like to pose). She made it easy and I had a lot of fun throughout the process.
Most recently I hired her to take pictures of my daughter and niece. She came to our house and took great casual and candid photos, which can be challenging with two young children (ages 3 and 8 months). We were super pleased with the pictures and feel that she really captured their personalities well.
I trust her to take the kind of photos I desire, but also trust her professional opinion if she suggests something different. She is professional, easy to work with and unpretentious. I can't wait for the next time we hire her!"
–Olivia
"We cannot rave enough about Tracie Howe Photography. Our wedding was the best day of our lives and to have Tracie capture the day with the exact flavor of each moment was fabulous.
As far as the process, Tracie was a joy to work with from minute one of contacting her to the moment we received prints, with her amazing combination of personality and professionalism. She was very invested in making the experience personal and we are so pleased with the combination of fun, sophisticated, and truly genuine photos of our wedding (and engagement!). Her vision and attention to detail are top notch. We would recommend Tracie in a heartbeat."
-Kathryn and Jennifer
"Tracie was needed on several occasions to shoot model shots for our studio. I highly recommend her, not only for her skillset, but for her ability to see things that others often miss. Her eye for creative design and the quality of her photography is very advanced, and her color work in Photoshop and Lightroom is sophisticated and very clean. She is a real pleasure to work with."
–Philip
"Tracie was such a pleasure to work with. She is very professional and easy going. Tracie did a really good job of coming prepared to explain the details of the service she provides. While there were many competing demands on us as we planned our wedding, Tracie was considerate of our busy time in life. She delivered everything we asked for, and we are so pleased!"
-Candice and Russell
"Tracie Howe and Natasha Ali were really fantastic to work with. They were great at catching candid moments and making everyone feel comfortable. The photos turned out beautiful and really captured everyone's personalities and the magic of our wedding. We can't thank them enough for all of their hard work! We would definitely recommend them to future brides and grooms."
–Renée
"I had Tracie take pictures of my daughter (who is under a year old).  The first thing I noticed was her absolutely genuine demeanor.  I have only had professional pictures taken one other time for my wedding and it was a disaster, due entirely to the rotten attitude of the photographer.  In my previous experience, the photographer had her way and she was going to do it and she was rude to the closest people in my life. On top of it all, she rushed everything.
Tracie was wonderful.  She took her time, she was courteous and was open to whatever I wanted.  She worked well with my daughter and genuinely was enjoying herself, something I highly value. I prefer casual shots and that is what I got.  Obviously, she does beautiful posed shots too.  The quality was wonderful and I am so glad that I had them done.
If you have a special event coming up or just want some fun pictures to have as keepsakes, give her a call because I just know you will like her and what she does!"
-Ayn
"My wife and I hired Tracie to do our maternity photo shoot and we're super happy with the results.  Throughout the process, Tracie was very accommodating and professional, offering suggestions for shots but showing a lot of flexibility when it came to hearing out our ideas for locations/poses.  We ended up getting some great photos at our house and in the Union Bay Natural Area, and we were quite impressed when Tracie spent more than the pre-discussed amount of time with us just to make sure that we were happy with the end results.  While her business seems relatively new, I'm confident she'll be pleasing many new clients in the future with the same great service she showed us :)"
-James 
Read all of our
WeddingWire Reviews
at
 Thank you for taking the time to leave a review. It means the world to me!