Now offering Snohomish dog photography portrait
sessions in the park!
I figured I should give dog portraits a go since I love dogs so much! Now is the time to book with me, because I'm offering dirt cheap doggy portrait sessions at $50 per dog in a 30 minute session! One extra dog can be added for $100, but I will likely need 60 minutes for them both.
Why so cheap?
Well, I've practiced on my own dog, who is admittedly a challenge when he just wants to run around, but I do have a gazillion good photos of him. And I've practiced on a few dogs while dog-sitting (did I mention I dog-sit too?), but that's about it so far. I won't charge the equivalent of a human portrait session, because I simply need more experience with it.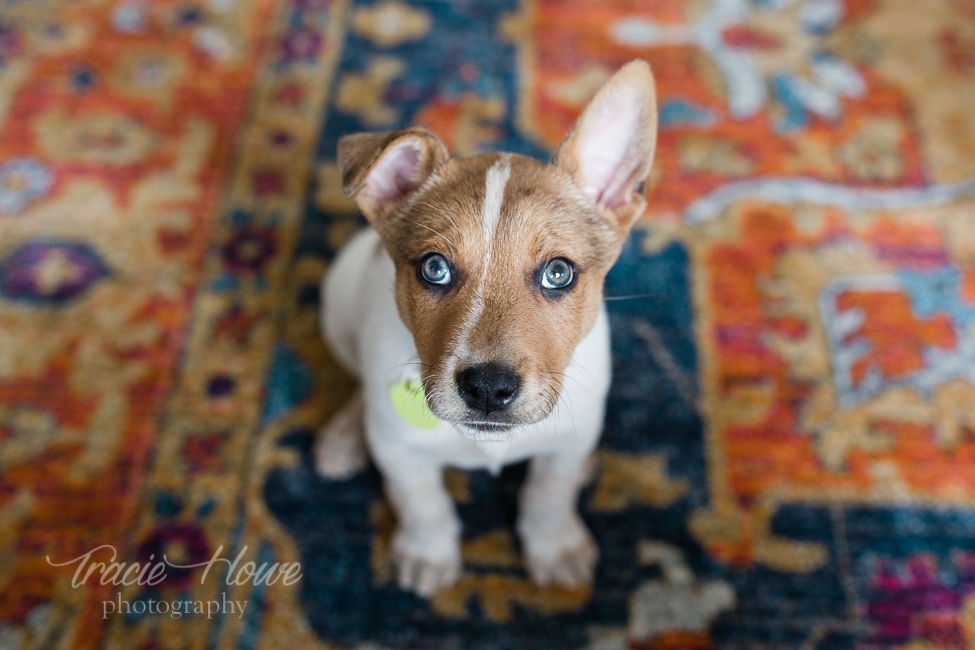 Doggy requirements
Because I'm still new to it, I have a few requests. FYI, these may very well change over time. I just don't know yet. That's what these first sessions are all about though.
So here are my VERY IMPORTANT requests for your dog's shoot:
Session will take place at a fenced off-leash dog park OR your backyard.
Must be exercised prior to the session.
Must be relatively well behaved, know some commands, etc. The dog must be willing to stay with me in the same area alone without running off.
Must be friendly to strangers.
Must be friendly to other dogs, just in case another one comes by.
Must be able to be left alone with me for some of the session. No separation anxiety.
Only limited human interactions in these sessions. No portraits posing with your dog. Sorry! If you want your dog in a family photo, please see this page.
*You know your dog. If your dog does not fit the above requirements, I cannot be held responsible for anything that happens at the park or for not getting the number of photos promised.*
Dog Portrait session pricing
$50 only! This includes the following:
---
A photo session – lasting up to 30 minutes on location.
A minimum of 5 digital files.
An online gallery available for 2 weeks after release of photos.
Available add-ons (fees for most of the following will vary depending on the shoot):
Remote locations/extra travel time outside of Seattle metro area or Snohomish
Extra session time ($50/30 minutes extra)
Printed products – archival prints from wallet to 16×20, canvas, framed canvas(!), bamboo standouts, and other specialty products. I can bring samples to the shoot if you're interested.
Before you book
If you know a bit more before reaching out, that will save us all a little time. 😉
Contact me! – Once you've read over this, the next step is to shoot me an email to tracie@traciehowe.com . It's helpful if you tell me what area you'd like the shoot to take place, a few dates you have in mind, and how you would like to pay. 
Booking –  Once we agree on a date and time, I will ask for your session payment up front to reserve your date and time. I accept payments by check (yep, snail mail!), PayPal, which requires an additional 2.5% credit card processing fee, or Venmo. After I send you the invoice, I will put a courtesy hold on the date for 24 hours to give you time to make the payment.
Preparing for the shoot – Please make sure to exercise your pooch just prior to the shoot. He or she shouldn't be exhausted, but maybe a little tired. Please bring water, a couple of favorite toys and treats!
The shoot – We meet at the agreed upon spot where I meet your doggy. Once we're familiar with each other, I will do some shots with you there and possibly with you interacting with your dog if that makes things easier. At some point I may ask you to step away for the remainder of the session. This ensures that your dog is focused on me and not you. Your session fee will include 30 minutes (60 for two dogs) of shooting from the time you leave. This includes any coercing/playing time to get the photos. Your photos will likely be a mix of sitting/standing/laying down "poses" and playing photos. It's hard to predict how many of each without knowing your dog. For example, I can get my own dog to look at me if I'm persistent, so I have lots of portraits of him looking at the camera.
Editing – After the shoot I will lightly edit the 5 best photos (based on my discretion as the artist). I will not be offering free retouches for these shoots. Retouches are $15 each. A retouch example is taking out another dog in the distance.
Post-shoot communication – After I am done with edits, I will release them to your online gallery. You will have two weeks from then to make retouching decisions, share online, purchase archival prints from the gallery, or order anything else through me directly.
Delivery – Once all decisions have been made, your digital files will be sent via an emailed link. You must download them within 1 week of being sent the link.
In an off-leash dog park or your back yard. If at the park, I prefer parts of Willis Tucker Off-Leash Dog Area because of nice background options and decent lighting. I am open to others though. If your backyard, please send some snapshots and a description first.
Please send me 3 dates that you have in mind. The wetter 9 months of the year may require us to book multiple backup dates, so please be ready with several.
Please keep in mind that good photos require the best light possible. This usually means morning shoots or evening shoots (about 2 hours or so before sunset). Please let me know what times you will be available on the dates you give me.
Now, all you have to do is contact me at tracie@traciehowe.com ! If you have any questions, I'm happy to help you out.
Click the contact link in the menu above. 
or
You may leave me an email at tracie@traciehowe.com or call me at (425)231-7331. Please expect to leave a voicemail with  details about your session, your phone number, and a good time to call you. 

If you have any questions, please don't hesitate to ask!