Christina and Evan just got married this past weekend at the UW campus, so I thought it was an appropriate time, if a little late, to share their Gasworks Park engagement session on the blog. This engagement post may be overdue, but hopefully the images will make up for that!
I had fun with these two from the start of the shoot. We found my new secret spot at Gasworks Park and loved it! Of course we also took advantage of the many green, scenic, and industrial locations that Gasworks Park has to offer. It's such a unique Seattle park and I'm happy that they were up for shooting there. Even if it meant avoiding the sun for the first half of the shoot. The light just has to be right for the way that I work! Christina's big beautiful smile was always there and Evan clearly lights up when he sees it. I love their interactive shots, because you can really see how they feel about each other. Congratulations to the sweet couple! Wedding photos hopefully won't take as long to post! 🙂
Don't forget to read about Christina and Evan together, in their own words, up until this point in time. You can find that below the photos!

pinimage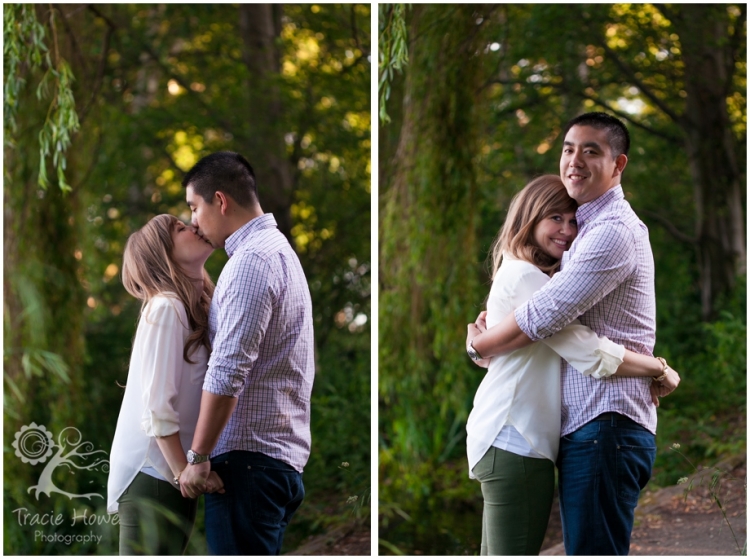 pinimage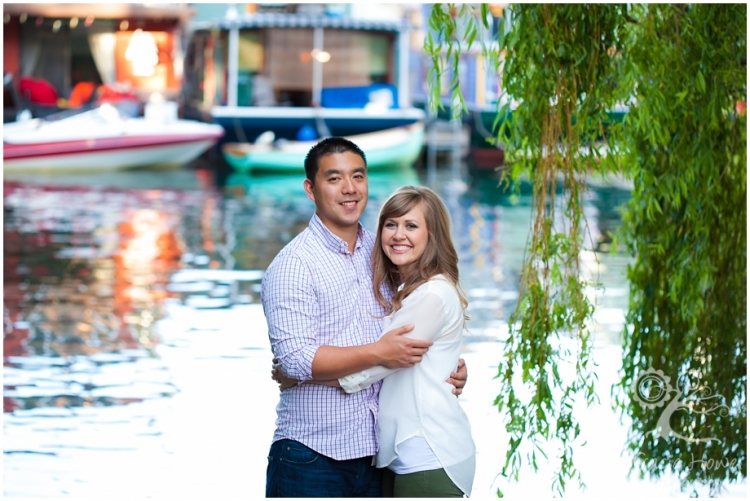 pinimage


pinimage


pinimage


pinimage


pinimage


pinimage


pinimage


pinimage
Their story will be a long and happy one. Here it is, so far, in their words:
•           How did you first meet?
Christina's version: "We met at a party, and I started asking him about his job (we both didn't really know anyone else at the party!)"
Evan's version: "It was a bail bondsman themed party. I was dressed as a hot cop."
•           If you feel comfortable, please tell a funny story that happened while you were dating.
Christina's version: "On our first date, I wasn't sure if Evan was really into me since he seemed really distracted. As it turns out, he had accidentally scheduled our date at the same time as a huge football game between his beloved Huskies and USC. He didn't want to cancel our date, but I had no idea he was so into the game. I figured it out when he asked if he could text his mom after they won!"
Evan: "The first time Christina came up to Seattle for Thanksgiving was when we had the freak snow/ice storm that paralyzed the city for a day and a half. My mom drove to pick us up at SeaTac (it took her five hours to get from downtown to the airport), and by the time she got to us around 11:30 pm there was no way we were getting home. We ended up spending the night at a hotel near the airport, but the only rooms they had left had single beds. The three of us all had to share the bed, I think I slept in the middle…my dream come true!"
•           When did you know he/she was the one? Was there something that he/she did or said?
Christina's version: "It was obvious all along that Evan was a great catch, but when I came to visit Seattle in October, November, and December of 2010 and I started to be able to see my life with him here, I knew this was going to last a long time!"
Evan's version: "My story is similar to Christina's. I have a pretty big extended family in Seattle and from the first time she met everyone, she fit right in like she'd known us forever. I think my mom and her sisters like Christina better than me at this point."
•           Please tell the story of the proposal.
Christina's version: "We had talked about it for a long time before, but I didn't know the night it was actually going to happen. But I did wonder why Evan was all of the sudden so interested in the exact time I was coming home that night…"
Evan's version: "I knew that Christina might be expecting something on Valentine's day, so I planned to have something be a surprise so planned to ask her the day before. I made reservations for dinner, so needed to ask her and get to the restaurant in a relatively short amount of time. Little did I know that she was going to happy hour with a friend. In the end it all worked out, though I was definitely stressed and nervous about it!"
•           What do you love about your engagement shoot locations(s)?
Besides that it was in the 90's teen classic "10 Things I Hate About You", it's also close to our house in the neighborhood we love, and we see it every time we go kayaking on Lake Union which we try to squeeze in a lot of every summer.